A question almost faced daily by Realtors these days during these unique times.
The answer and an important part to understanding whether it's potentially a good time to buy or sell a home comes down to basic economics - current home supply vs demand.
Since mid March and the beginning of the pandemic, home sales have plummeted in most regions as people obey COVID 19 rules and stay home. Those people that are still buying and selling homes are generally those that need to at this time.
Given this freeze on sales, you can understand why most homeowners are concerned about their home values decreasing. Home buyers on the other hand are thinking that perhaps they should wait in case they do.
While many people have heard in the media in recent months how home sales and demand has dropped since mid March, what many don't realize is that on the other side of things, home inventory, the supply, is historically very low.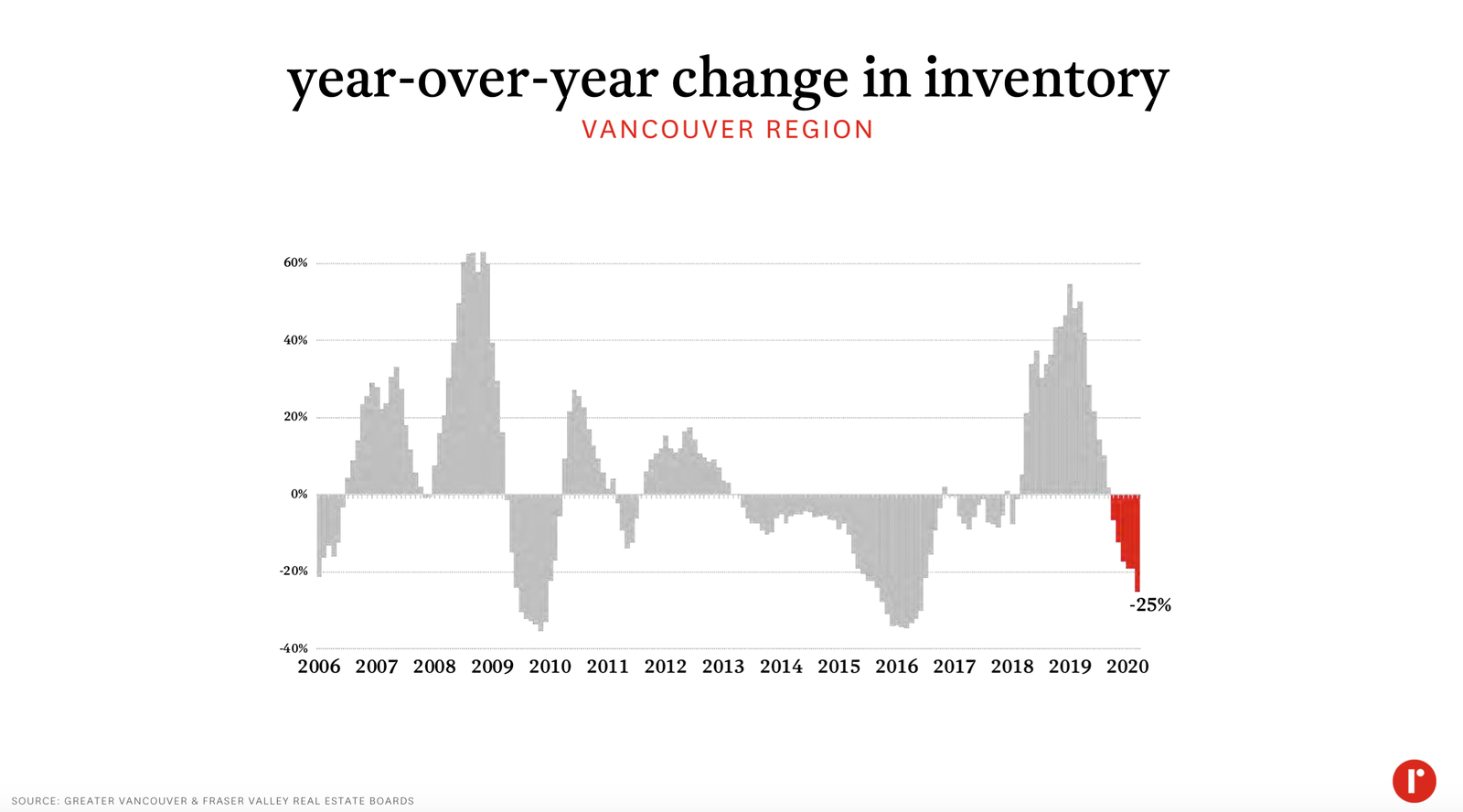 Answer - No. Home prices across most regions have not changed much since the pandemic began because home inventory has kept pace with sales. Pricing hasn't changed as both demand and supply have decreased.
Obviously this doesn't speak to all segments of the real estate market. There are areas and prices points that are seeing downwards pressure on prices, just as there are areas and price points that are seeing upwards pressure on prices. Yet as a whole, the general composite trend is prices have been stable ... so far.
If you wish to know wether your home has increased or decreased in value 
contact us
 for a complimentary home evaluation
. 
Illustrations courtesy of the REBGV and courtesy of the Rennie Intelligence wing.